Mobile Care Unit
Mid-State Network (MSHN) has partnered with Recovery Pathways to bring treatment for substance use disorders (SUD) to rural communities in our region on our new mobile care unit! Click below for more info on locations and times.
Mobile Unit Schedule
Click the graphs below to enlarge
October 2021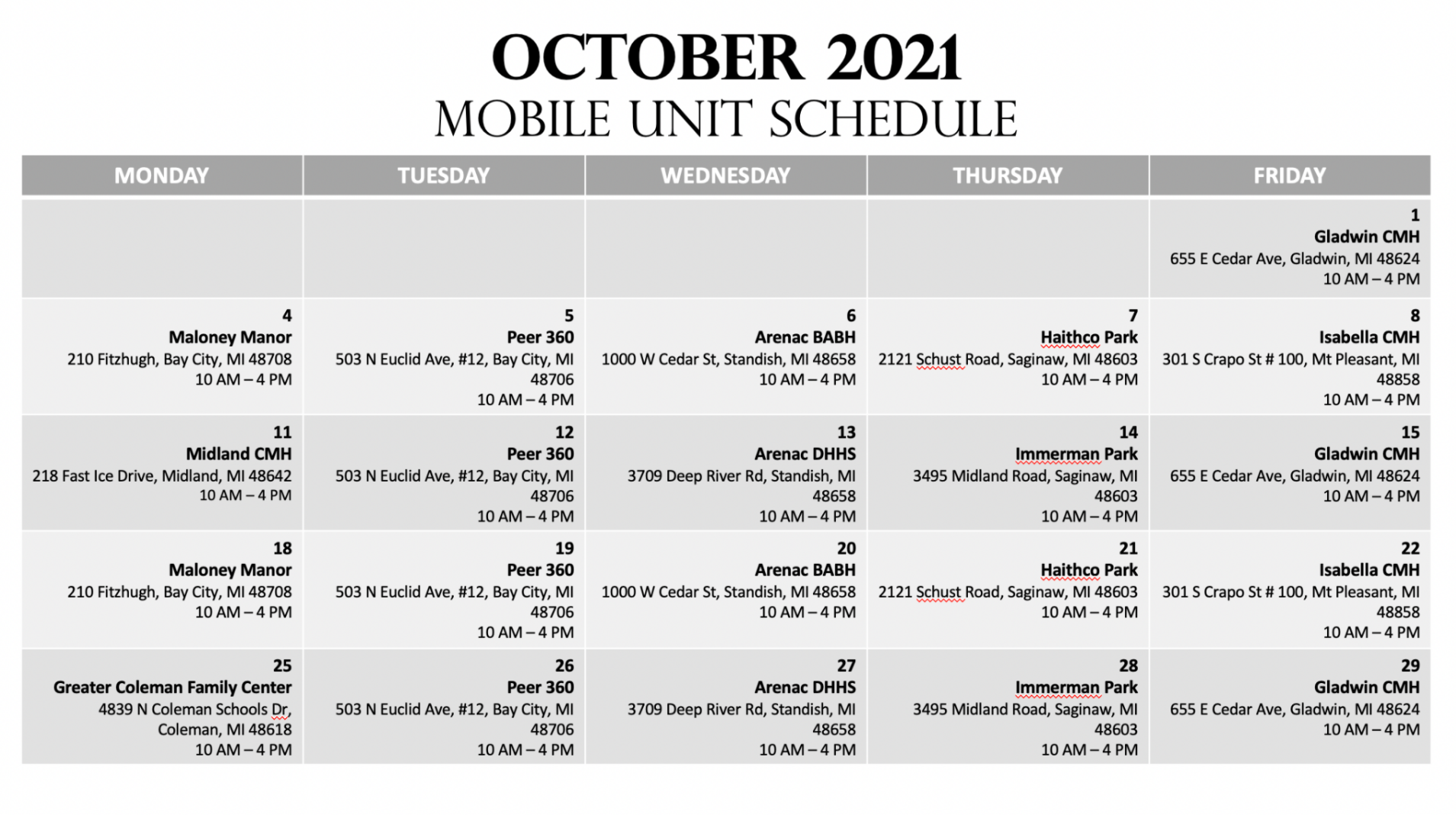 November 2021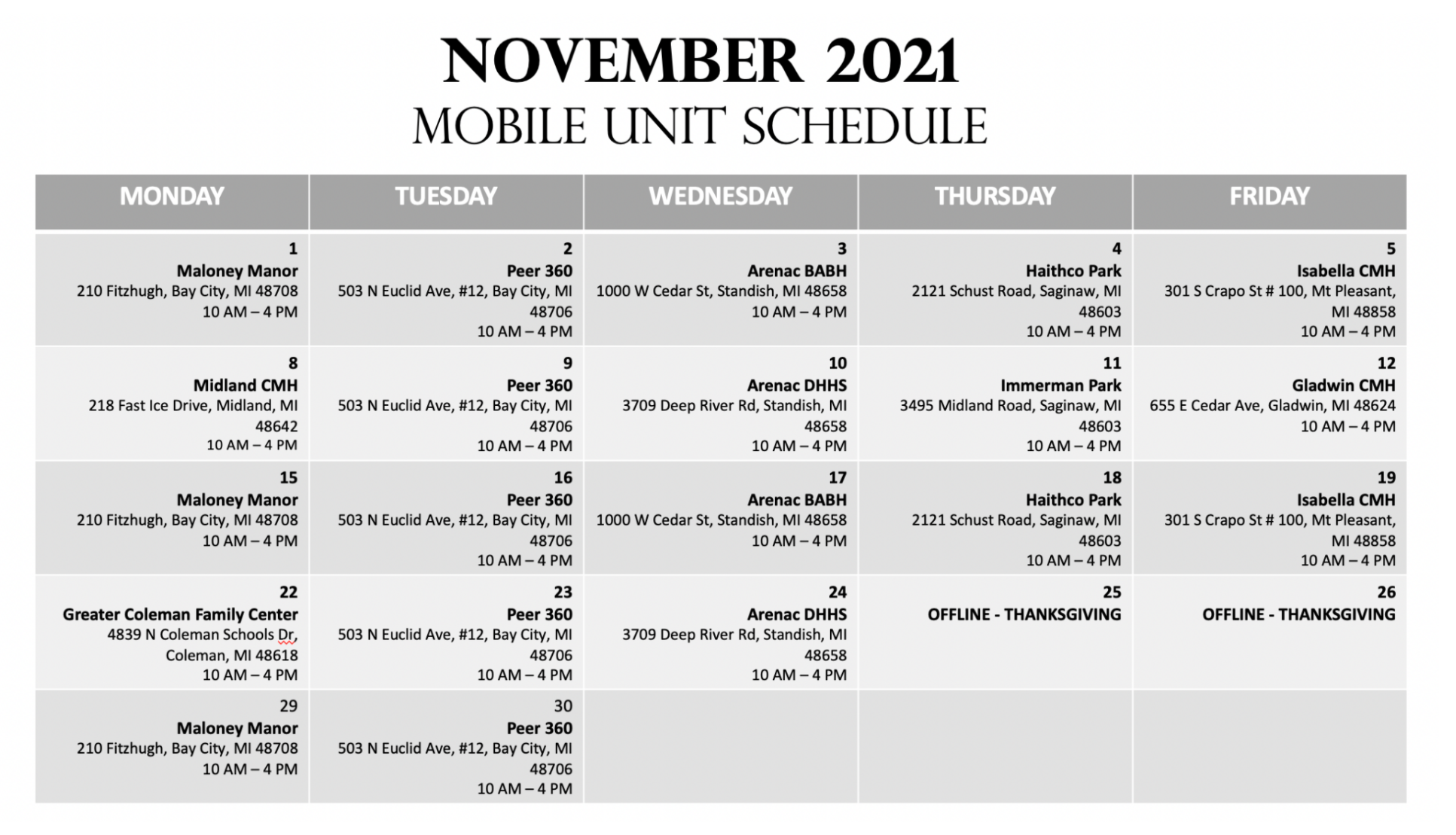 December 2021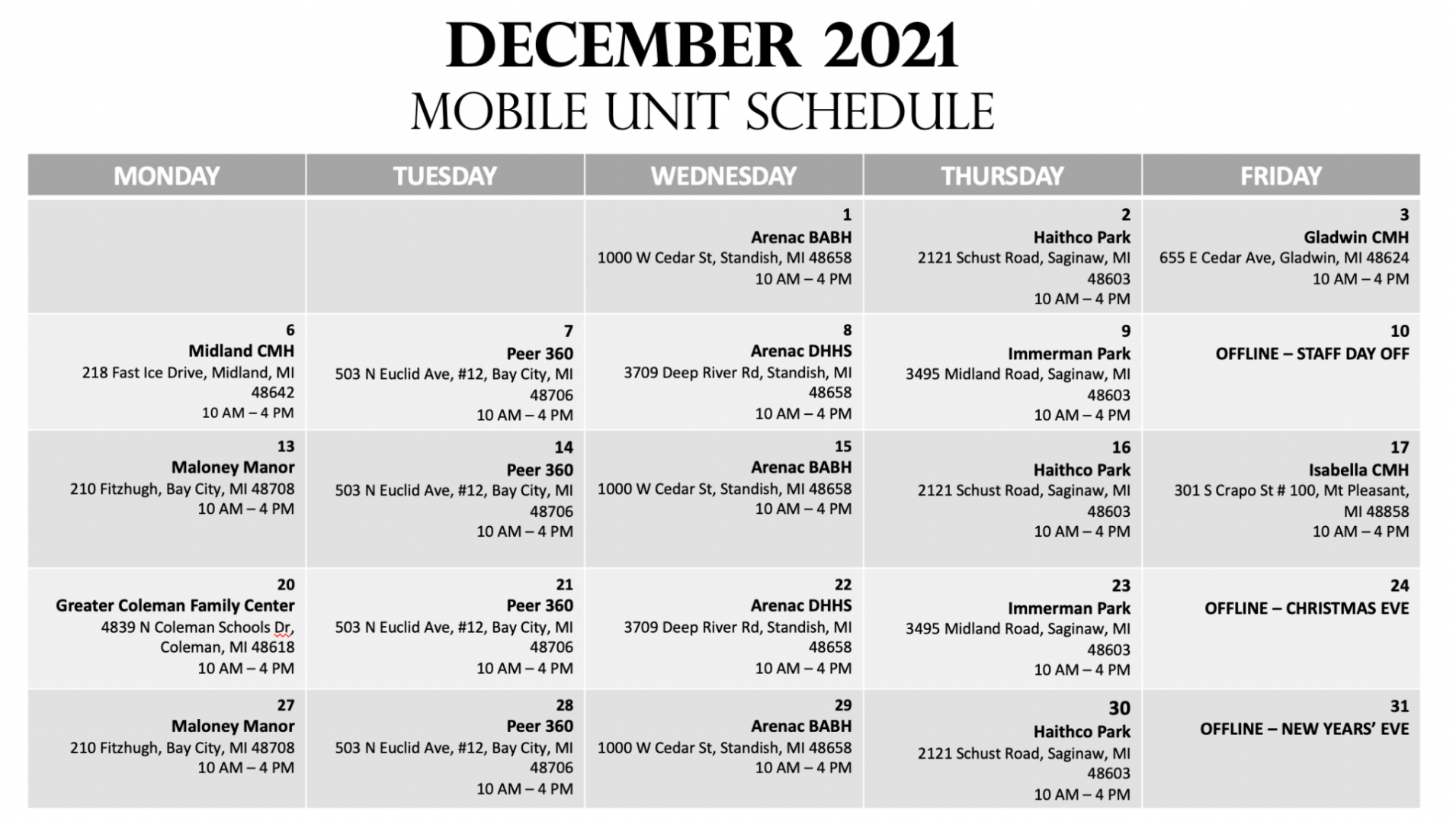 For more information, please call 1-888-AIM-5343.